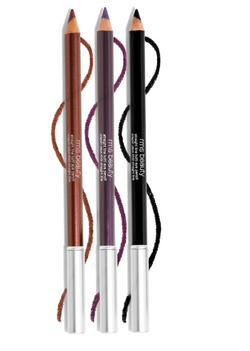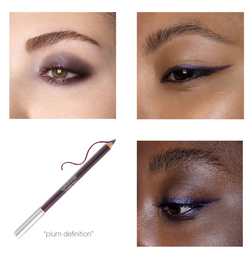 Straight Eye Kohl Eye Liner
A classic kohl eye pencil that lines eyes with rich, creamy color in just one swipe. Sharpener included.
Infused with mango and meadowfoam seed oils for nourishment and a velvety smooth application, the dual-sided classic wood pencil features a sponge tip on one end to blend and smudge. Also included is a custom rms beauty sharpener to keep things precise.
hd black: the ultimate black plum definition: a vibrant royal purple bronze definition: a warm and modern bronzy brown
HOW TO APPLY
Draw precise lines to define the eye. Smudge for a smokey effect. Sharpen as needed to keep the tip pointed.