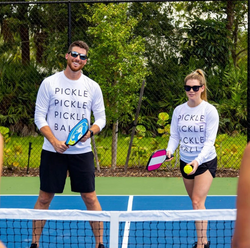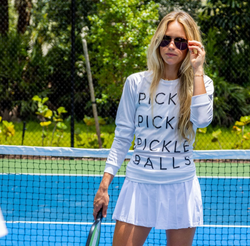 Pickle Balls Long Sleeve Sun Shirt - unisex
Handmade

Materials: sun protection, moisture wicking, unisex

Great when you want a little more sun protection and coverage, these long sleeve water shirts wick away moisture and dry quickly and are rated UPF 50+. They are a unisex style. Women love layering them over the Swinton tank for a little extra warmth before or after your game. Made of 100% polyester jersey. Pickle Pickle Pickle Balls.