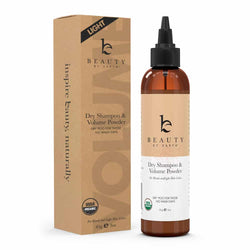 Organic Dry Shampoo - Light
It's time to rethink how you clean your hair. Swap out your regular routine for an organic dry shampoo to get the long, luscious, healthy locks you want.  It's the gentle way to deal with drab, drained, or dirty 'dos.
Note: Size is smaller than pictured @ 1.5 ozs.