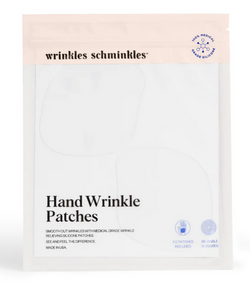 Hand Wrinkle Patches - 2 Patches
Dry hands and hand wrinkles are a dead giveaway of our age! Wrinkles Schminkles' Hand Wrinkle Silicone Patches will enable you to get better results than with just an anti aging hand cream.

The skin on the back of your hands is heavily exposed to the elements - sun exposure, cold temperatures and winds and even pollution, and are often one of the first parts of the body women notice aging.