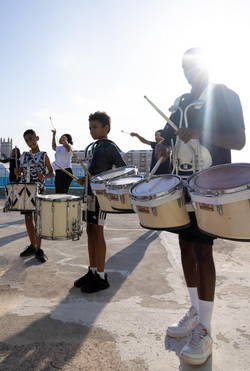 Equipment/Accessories Drummers & Majorettes Donation
PHCMDC is always in need of equipment such as Drums ($250 and up), and accessories such as Drum Sticks ($35 and up) that we use to play the drums in the Dynamic Drum Corps.  Other sections such as the Precious Pom Pom girls require accessories such as Pom Poms to practice and perform.  And lastly, the Majorettes use Batons to continue the tradition of twirling in the Majorette section. All of these items are required for every performance and must be maintained.
Any donation is greatly appreciated.