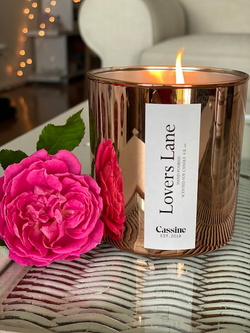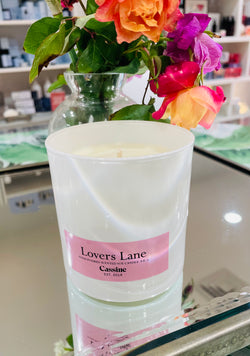 Cassine 'Lovers Lane' Candle - Limited Edition (L)
Named after that special little lane we travel on almost everyday , this scent begins with subtle scents of rose petals followed slowly by base notes of cedar, vanilla, and a dash of love.

We are so excited to bring you our very own Cassine Candles. We worked hard to lovingly create the true scent of a ' Bermudian Love' 
Using natural soy wax, cotton wicks and stunning rose gold vessel.  Our Lovers Lane  scent has been carefully blended to mimic the flavours and aromas found in Bermuda. 
11oz 
Approx 60 hours of burn time